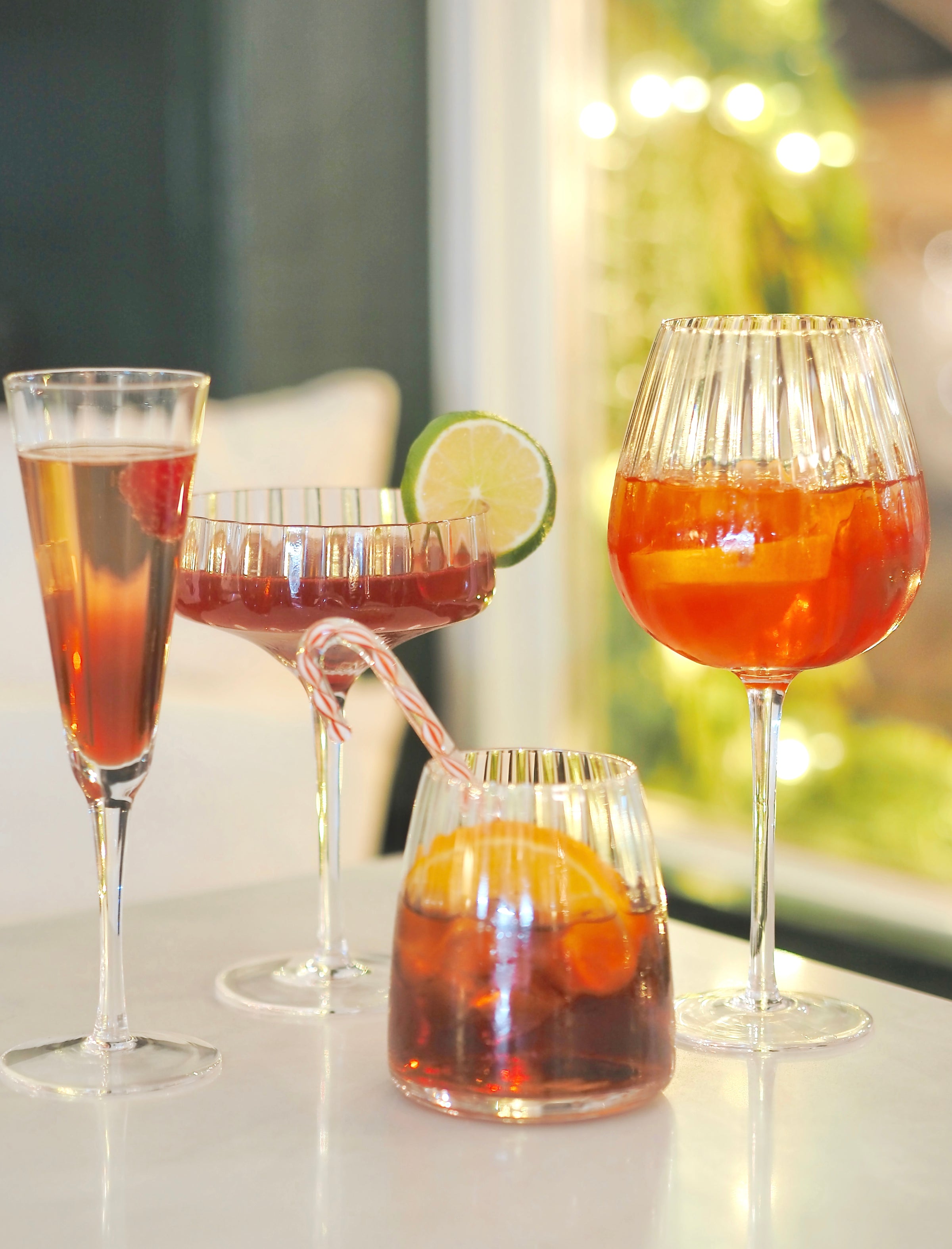 MAKING SPIRITS BRIGHT WITH MON PITOU
We partnered with our friends at Mon Pitou Bistro to create 4 festive cocktails in our exclusive Sparkle Collection. Create & enjoy these delicious recipes at home throughout the holidays. Cheers!
Exclusive to The Cross
We've expanded our popular Sparkle Collection!
The beautiful Sparkle Collection is versatile enough to turn an everyday occasion into a celebration. The romanticism of the optical glass is captured by the delicate lines of the décor. Shimmers beautifully on a casual or more formal table.